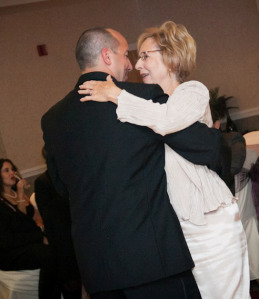 As Mother's Day approaches, I'd just like to say how proud I am to be a Mama. Our wonderful three year old son is the light of my life. I'm always dreaming about what his future will hold, and look forward to the day when, many years down the road, I will dance at his wedding. And I am already thinking about songs for his Mother/Son dance. Seriously.
Of course, I do know that I am putting the cart before the horse…but I can't help it. Allow me to share with you songs that have made my top 20 list. Warning: the majority of songs in this list made me cry…they may have the same effect on you.  Have tissues at the ready.
  Love of My Life – Carly Simon
  Over the Rainbow/What a Wonderful World – Israel Kamakowiwo'ole
  Be Ever Wonderful – Earth, Wind, and Fire
  I'll Be There – Jackson Five
  Ain't  No Mountain High Enough – Marvin Gaye and Tammi Terrell
  A Mother's Prayer – Jackie Evancho
  Unforgettable – Nat King Cole and Natalie Cole
  Stand By Me – Ben E. King
  I Will Always Love You – Whitney Houston
 Wind Beneath My Wings – Bette Midler
 Hero – Mariah Carey
 A Song For Mama – Boyz II Men
 I Am Your Child – Barry Manilow
 Mama – BJ Thomas
 Because You Loved Me – Celine Dion
 Greatest Love Of All – Whitney Houston
 I Wish You Love – Natalie Cole
 My Wish – Rascall Flatts
 What a Wonderful World – Louis Armstrong
 You Raise Me Up – Josh Groban
I would love to hear your ideas!  Feel free to chime in with your favorite song for the mother/son dance.  Mother/Son dance photo courtesy of Erin O'Toole of stellaBlue Photography.  Thanks, Erin!