"Thanks so much. Boston Party Machine was a highlight of our wedding. Getting everyone out on the dance floor was a priority, and you guys made that happen. Everyone is still talking about how great you were… especially that rendition of Proud Mary (smooth, then rough- whew!). Thanks and we wouldn't have such great memories without you."
– Allison & Dave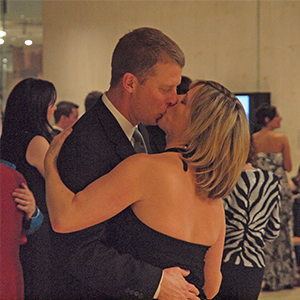 Hi Rob, I sincerely thank you and your fellow band members for making our event such an inviting and energetic evening. Our staff and members were so very pleased with the professionalism and energy the band brought to the dance floor. The music choice and set list were on point! I will be sure to recommend BPM with high acclaim if I ever have the opportunity. Look forward to working with you at our upcoming events. All the best.
– Katie Elmore
Program & Events Assistant/Boston Bar Foundation
Hi Rob, I just want to congratulate you – what a fantastic time you put on for our wedding. The music was just wonderful. Just what I wanted. Everybody loved the music. I have a lot of friends and relatives that just enjoyed it very much, because we don't get to dance to that music very often. I just wanted to call and thank you very much. I do have your telephone number if I have another big affair.
– Judy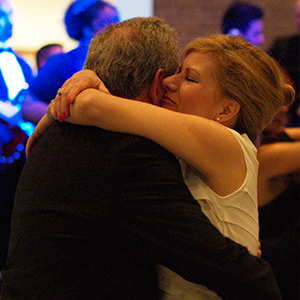 I saw you guys at the MFA, one of the best bands yet! Great performance.
– Pamela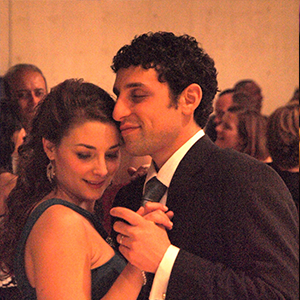 Hi Rob, The wedding was unbelievable!!! BPM was excellent. Everyone is still talking about how great the band was. The day went by so fast. I couldn't believe it when you said it was the last song.
– Caroline & Cory
Dear Rob, As a wedding planner and also a classically trained musician, I cannot tell you what a treat it was to have Boston Party Machine's "Jazz Quartet" at my client's wedding in Newport, Rhode Island on Saturday, August 8, 2009. Not only was my client impressed that you play with the Boston Pops Esplanade Orchestra, but your level to commitment for the quality of music and the type of music played was so much appreciated. I knew from our communication that you cared deeply about the music that would be played for their cocktail hour and dinner and that did not go unnoticed! Many guests commented on your "sound" and wide range of music, as per my bride's request. Your music was the perfect complement to a very sophisticated and elegant cocktail hour and dinner which worked as the perfect segue into the "nightclub" atmosphere that the DJ's would then take over for the dancing part of the evening. Any prospective client, be that for a wedding, a social event or a corporate event, would be LUCKY to engage the services of Boston Party Machine from your Jazz Quartet to your large band. I am happy to endorse you and hope that we have many other weddings to work together. Thank you for helping to make the music which I care about deeply, such a shining star! With much gratitude
– Donna Kim
Principal Planner & Owner/The Perfect Details
Rob, Jody and I wanted to thank you and your fellow members for giving us the night of our lives! It's been almost a month since our wedding and we still keep remembering all of the special moments on the dance floor. Everyone always says that the music makes the wedding – and it did! The talent in your band is beyond words. We keep playing so many of the songs that you played (and some that you learned) – over and over. From Ray Lamontagne, to ELO to Biggie Smalls to Frank Sinatra and CAKE – the range and EXCELLENCE in which your band performed was PERFECT. We wish we had a recording of the entire night! Not sure if you remember, but our guests actually gave you a hard time when you announced that the band was 'taking a break.' We've never been to an event before where that has happened, but it's truly a testament to how great you guys were – no one wanted you to stop playing! It was bound to happen that we would ask you to stay longer and play throughout the night! We have received at least 30 emails and phone calls from friends and family about the music at our wedding – not to mention hand written notes also touting how great BPM was. Have you considered going on tour? Chicago is not that far away you know….. 🙂 If we ever have another big party – we will (without a doubt) hire BPM! As a personal note to you – you are a professional in every sense – both on and off stage. Thank you so much for working with us prior to the event and helping us tailor the music to best suit Jody and me. It really meant a lot to us and made our wedding that much more personal. Thank you for making our wedding day the most memorable – and best – day of our lives. Best to you and the members of BPM!
– Mary & Jody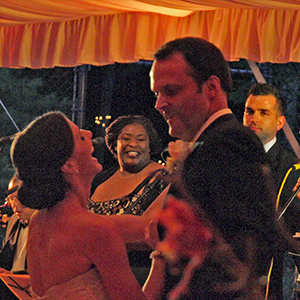 Everyone agreed the band made the night! You guys rocked!
– Steve & Tracy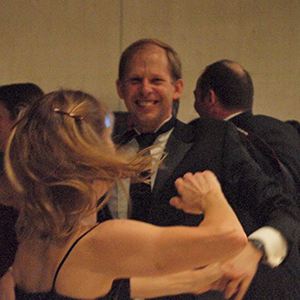 Hi Rob, Thank you for playing again at our Justice is Sweet fundraiser! We were so pleased with how everything turned out, and the band sounded great!
– Megan Leppert
Director of Development & Events, Boston Bar Foundation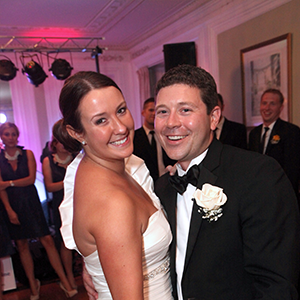 Rob, We would like to tender our most sincere thanks for the incredible performance you gave at our wedding. The months and weeks leading up the wedding can be so stressful and every question we had, change we considered, or idea that materialized was met with such enthusiasm and helpful consideration. The level and promptness of contact was so appreciated and we cannot rave about your group enough! When the day finally came, we were told to expect issues which always happen, but the one aspect of our big day that went perfectly as planned, and exceeded our high expectations- was your band. The musicianship, talent, and versatility in your band is overwhelming and way beyond what we had hoped for – all 200 guests spent a great deal of time on the dance floor! And every time we bump into one of our guests they still rave about "that great band!" Later in the evening we were stopped by guests of another wedding admitting to us that they crashed our wedding because the "music was so awesome" and "way better than the stuff they're playing at the wedding they're at"! Thank you so much for your attention to detail, sharing your talents with us on the most important day in our lives, and just all around rocking! We are so fortunate we found you and couldn't be happier with the results! Postscript: People still, 6 months + later, are raving about the band. It's funny, too because the more weddings people attend this year the more we hear back how much better ours was and that the band really made the party!
– Jennifer & Sean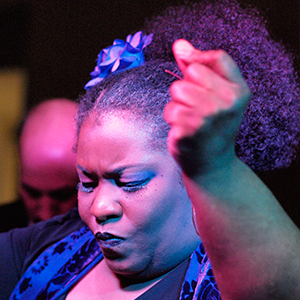 Rob, I am glad to have the opportunity to tell you that we have held weddings for all three of our daughters over the last several years. For the first two, which were held in our home area, we had what we thought were very good bands and everyone present seemed to enjoy the music on the evening of the wedding. Some people may have even made passing comments in the days and weeks after the weddings that they enjoyed those bands. I cannot tell you how many of our friends who were at Lindsay and Dev's wedding have raved about your group and still do to this day. We have also been at social engagements where people who were not even at the wedding have told us that they heard what a great party band we had for Lindsay's wedding. The legend of the Boston Party Machine is being spread throughout Southeast Michigan!! Please let your group know what a phenomenal evening they provided all of us.
– John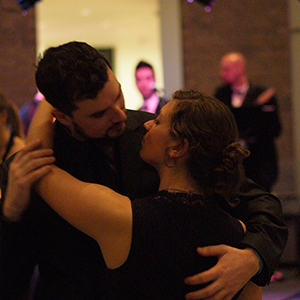 Hi Rob, I thought your team was fantastic! It was such a pleasure working with you and your lead singer was amazing! Best regards.
– James Hansen
Event Producer, The Catered Affair at Boston Public Library
Boston Party Machine absolutely blew me away on my wedding night. They were amazing!! I did not sit down ONCE because I was afraid to miss another good song. Every song they did was sung to perfection. If someone at the wedding did not have a good time, it was their fault! I had the best night of my life and I have to credit the band for that… oh and my wonderful family and friends of course!
– Lori & Gregg
Rob, Boston Party Machine was unbelievable!!! We had so much fun at our wedding. We thought the floor was going to cave in from everyone dancing. Our guests keep talking and raving about how wonderful the band was. We honestly did not want the night to end. You played everything we wanted and those you learned for us were played to perfection. We cannot thank you enough for making our wedding day so memorable. All the best! Thank you.
– Colleen & Andrew
As a wedding photographer all through Maine, New England, and Boston, I hear my fair share of bands and musicians, and see first-hand how the party rocks and rolls through the reception. I have my favorite bands, for sure. I must say I was extremely impressed with the music, fun, energy, emotion, performance, style, quality, sound, professionalism…everything (!) about Boston Party machine…and they are now on my short list of recommended wedding bands. I very much look forward to working with them again sometime in the future!
– Russell Caron
Russell Caron Wedding Photography, Wed-Pix.com
Hi Rob! I just wanted to thank you SO much for being so incredible at our wedding on Friday! You guys MADE the wedding! We couldn't be more thrilled with Boston Party Machine! The songs you learned for us were incredible. You did such a great job! I danced the entire night and everyone had the BEST time!! Everyone keeps calling emailing and texting me to tell me how AWESOME the band was! In my opinion, the band can make or break the night… and you guys killed it! Even people that don't ever dance were out there! I am SO over the moon ecstatic with how amazing you guys were! I just did the 2 reviews on wedding wire and the knot for you guys but I would be happy to write more if you want! Thank you SO much!!
– Kate
Hi Rob! Thanks so much for Saturday, everyone was raving about the band, was so great!
– Haley
Hi Rob! Thanks again for helping to make our night so special. Everyone complimented us on your band. We really enjoyed all of the singing & dancing that took place. And really appreciated that you learned some new songs. I will highly recommend your band to our friends!
– Jeff & Cara
The music was fantastic and really made the event! Colleen and Andrew's wedding will be the standard by which I'll view all weddings. BPM was awesome!
– Private User
band fantastic !!!! Even my eighty nine year old mother was on the dance floor. They played everything from fast to slow, old to up to date. The outstanding voices and instruments, truly professional and entertaining.
– Karen
People are still talking about the terrific band that played at my daughter's wedding.
– Private User