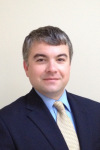 Kevin Baker is the Vice President and COO of BE Wedding Entertainment, a subsidiary of Boston Eventworks, Inc, an event planning and entertainment agency with clients nationwide. BE represents bands, djs, photographers, videographers, as well production services (staging, lighting, sound reinforcement, etc.). Whether they're arranging for a jazz trio or providing full services for an audience of 15,000, they're pros who are really easy to work with. Kevin's a great guy who is detail oriented and makes sure all aspects of his events are perfect; he's also the head booking agent, connecting clients with what they're looking for.
We sat down with Kevin to hear his thoughts on selecting the right band.
Allison Caplin: What do you find that brides/grooms are looking for musically?
Kevin Baker: Couples are looking for services that reflect who they are, and will be inclusive for their families, friends, and guests; also, they're looking for a good value. It's very important to have the perfect wedding entertainment; it's also essential for the bride and groom to know that they're getting the best deal.
AC: What advice can you give a bride and groom about picking the right band for them?
KB: It's all about the energy the band puts out – that's the main reason that people want a band. While DJs are great, a live band has a much different energy. When the energy is great, people feel it and it sets the tone. Secondly – the vocalists need to impress. Although songlists are important as well – I wouldn't look too hard at it – when a band has that talent and professionalism, there will be no problem for them putting together the musical set list that the bride and groom are looking for.
AC: What do you look for in bands that you most enjoy working with?
KB: I need to like the band musically and personally. I'm a big proponent of working with people I like, and establishing a network of good partners. A close second is the show, and how the band makes me feel when I'm watching them; if the band and show are tight and the energy is there – they create excitement and that's what I like.
AC: What's the best part about your job?
KB: Taking a client's thoughts and ideas about their event and making it come to fruition. I have the innate ability to chat with and listen to a client for 5 or 10 minutes and come up a few ideas that are a good fit – saving them a ton of time, energy and money.
AC: Can you say a little bit about your relationship with Boston Party Machine?
KB: Boston Party Machine is a really special band for me. Ever since I met the band leader, Rob, a year and a half ago, I got very excited about BPM. I immediately saw the possibilities and potential for this band to be THE quintessential party band in all of New England; they have high energy, versatility of the musicians, and amazing vocals. I'm very excited to let people know about Boston Party Machine and how great they are; I get a lot of satisfaction when people get as excited about this band as me, and have BPM play for their event.