Reposting an excerpt from http://maidsofhonor.wordpress.com/2013/08/12/the-wedding-band/. This blog article gives a great review of Boston Party Machine in showcase. It's a pretty funny take on what the showcase experience was for the writer and her family. Make sure you read to end for the happy conclusion 😉  Looking forward to playing their wedding on June 28th!
The Band
I hate to quote Ted Mosby but he does bring up a good wedding point in the pilot episode of How I Met Your Mother. When asked, "Do you think you'll ever get married?", he says he wants a simple ceremony: "band, no DJ, people will dance, I'm not gonna worry about it!" And in that awkward, sometimes-insipid, Ted Mosby-ish way, he hits the hammer on every bride's fear. WHAT IF PEOPLE DON'T DANCE?
They will, of course.  Local music club Johnny D's in Davis Square helped us out in our music considerations by recently featuring Boston Event's Wedding Band Showcase. My family and I were able to snack on french fries and delve into the wedding band market on a mild Tuesday a few weeks back.
I was characteristically early and set myself up at a table midway back from the stage in the main dining area. With a notebook and pen, I was ready to play Maid of Honor music critic when the first band took the stage for a small crowd. I took meticulous notes for my bride, including the name of the band, the number of band members and pieces, the songs played, my own personal rating (an unfortunate 1), and the general note that the female lead sounded like the singer at the prom in 10 Things I Hate About You.
When my parents and sister showed up, we ordered dinner and kept up the commentary on a separate sheet of paper. We saw a total of five bands and heard five versions of Adele's "Rolling in the Deep." We could have done without four of them.
Notes from our evening included the following:
"No real jam."
"Too many horns."
"This song is so hard on Wii Dance."
"Don't do this to Adele."
"How tall is the guitarist?" and "8 meters."
A personal favorite quote came from the bride, referencing her childhood boyfriend, "I danced with Alex to this and then we killed a nightcrawler worm." Clearly, the bar has been set high for the couple-to-be's first dance.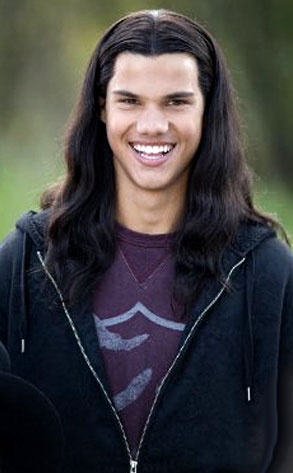 Despite the best efforts of the Boston Events emcee at pumping up the crowd (and despite his Taylor Lautner pre-werewolf hair), the night was fairly unimpressive until Boston Party Machine took over the stage with an 8-piece band and a ton of experienced charisma.
The main female vocalist came the closest to Adele that night and that's when we knew they were an immediate 5. After warming up the audience with some Frank Sinatra and Etta James, they took us on a musical whirlwind, hitting Fleetwood Mac, Black Eyed Peas, Prince, and Rihanna before settling back at Creedence Clearwater Revival for their own rendition of "Rolling on the River." "Hire them," my dad wrote on our notepaper.
For a sample of their funky, fresh, and finessed flavor:
If that doesn't get you on your feet, you might as well stay home!